Google Introduces A New Language to Replace English
November 8th, 2011
BREAKING NEWS: Google just announced a brand new language called Zoom aimed to replace English. Here's a quote from the official announcement:
With Go, we were able to create a better C++. With Dart, we re-imagined JavaScript. With Zoom, we are finally rethinking the English language.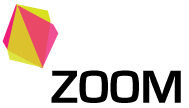 History of Zoom
Apparently, the idea for Zoom was born out of an internal meeting with top English experts at Google. A recently leaked memo of that meeting contains some interesting insights from these visionaries:
English has fundamental flaws that cannot be fixed merely by evolving the language. We'll adopt a two-pronged strategy for the future of English:

– Accord (low risk/low reward): continue working in conjunction with MyABCs (the English standards body) to evolve English.

– Race (high risk/high reward): Develop a new language (called Race) that aims to maintain the dynamic nature of English but have a better speech profile and be amenable to tooling for large books.
Powerful words from people who clearly understand the issues. Here's more:
Building delightful sentences today is far too difficult. The cyclone of innovation is increasingly moving off standard English onto street slang and other closed dialects. English has been a part of the speaking platform since its infancy, but the speakers have begun to outgrown it.
Apparently, Google plans to release a set of tools (such as dictionaries and phrase forming applications) to help with the transition. There are also plans to add support for Zoom to their search results as well as employees.
Features of Zoom
According to Google, Zoom will enable a number of important developments:
Optional words allow you to use Zoom for anything from quick sentences to serious novels.
You can use Zoom in most places where people currently speak English (such as Australia, the UK, possibly South Africa, but unfortunately not Canada).
Zoom is familiar yet new. If you heard it spoken, you could mistake it for English, but don't. It's not English, it's a completely new language. Ok?
Zoom can be converted directly into English, should the need arise to support older speakers. Of course, over time Google fully expects everyone to adopt Zoom as their primary speaking language.
Example of Zoom
Here's an example of a sentence in Zoom:
I am starting to speak. Hello World.
As you may have noticed, a key feature of Zoom is that each set of sentences must be pre-announced with a "I am starting to speak". Wonderful stuff.
Another exciting feature of Zoom is optional words:
My favorite thing to do stuff with is thing.
Notice that "thing" and "do stuff with" can act as placeholders for other words while you're working through the early drafts. Once you commit to an idea, the sentence can be easily transformed:
My favorite fruit to eat is an apple.
Amazing, isn't it? It's innovation like this that will finally make English a viable speaking platform.
Final Thought
It's great and exciting to see Google once again pushing the envelope, trying to make the world a better place. With Zoom, the hopes and dreams of many English speakers may finally be realized. Or, as you might say in Zoom, "I am starting to speak. This thing is going to be something to do stuff with. Thing."
You may also like:
Did you love / hate / were unmoved by this post?
Then show your support / disgust / indifference by following me on Twitter!