Geek comic: Pair Programming
January 14th, 2011
I decided create a series of comic strips about software development. All artwork is done on an iPad using Autodesk's awesome Sketchbook Pro app and a Boxwave Stylus. Enjoy!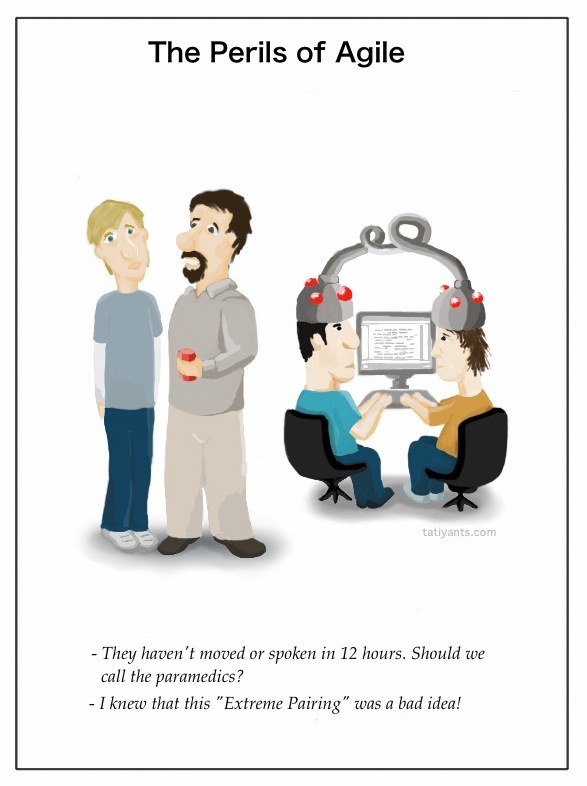 You may also like:
Did you love / hate / were unmoved by this post?
Then show your support / disgust / indifference by following me on Twitter!